We recognize that all our patients are unique and deserve to receive orthodontic care that reflects their individual needs. Our experienced and talented team is committed to working with you and your family to create a comfortable, stress-free, and rewarding orthodontic experience every time you visit our practice.
We are pleased to welcome you and your family, and we look forward to working with you.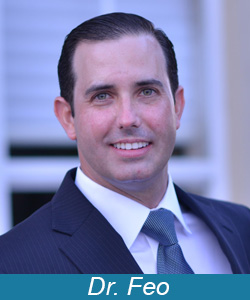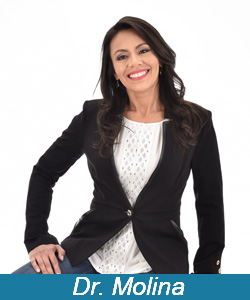 Hello, I am Dr. Mayling Molina and I would like to welcome you to our Orthodontic Centers. As the President of the Doral Center for Orthodontics and the Miami Center for Orthodontics, I get to be directly involved in making sure that your experience with us is optimal. I personally select every member of our team and make every decision with you in mind. My first priority is you the patient, your smile, your comfort and your well-being. I am personally involved in every important decision we make to ensure that our customer service philosophy and our high standards of care are maintained throughout your entire Orthodontic process.
It is very important for you to know that every time you visit our centers you will be seen by a well-trained and experienced Orthodontic Specialist who will take care of you throughout your entire Orthodontic treatment. Since we are all unique, we like to take the time to get to know your preferences so that we can provide you with a more personalized care. Our doctors like to take their time to get to know you, something that it is rare to find in today's rushed world.
One of the things I love the most about our Orthodontic team is that we are passionate about being part of transforming patient's lives, and this passion is reflected in how much fun we have while creating beautiful, confident smiles.
Next, I will introduce to you a group of talented people that will provide you with the best service and the best treatment available in the field of Orthodontics.

---

Marian
Front Desk Representative
I first came to the office seeking orthodontic treatment, and as soon as I met the doctors and the staff, I knew that I would be getting the best possible treatment in the area. I had a wonderful experience as a patient from start to finish, and I have a gorgeous smile to prove it! Now that I have become part of the team, I am so excited to be able to work with this group of people who I feel are part of my family. I also get to meet all our patients and hear their stories. I love seeing their progress as they achieve their dreamed smiles; it is truly gratifying!
I am originally from Caracas, Venezuela and moved to the United States when I was in high school. I am now a student at FIU and working on my bachelor's degree. I love to travel and to meet new people.

Susana
Financial Coordinator
I have been a financial coordinator since 2013. I enjoy helping patients and parents with their financial needs and treatment concerns. I love getting to know our patients and helping them reach their goal, which is a beautiful smile. I am dedicated to helping each person who visits us to have a wonderful experience. It is a great satisfaction for me to know how changing someone's life can be so rewarding. We have an exceptional team, and we all strive to provide the best service for our patients. I feel very happy coming to work every morning and knowing that we are changing patients' lives.
I am originally from Costa Rica. I am happily married, with two beautiful children and the cutest Chihuahua ever, named Bella. I am very family oriented and love spending quality time with them. I enjoy going to the movies and also the beach.

Mirlyn
Orthodontic Assistant
As an orthodontic assistant, I get to be directly involved in the process of transforming patients' smiles. I am responsible for preparing all the instruments necessary for treating patients and being aware of the schedule to make sure we will be able to provide each patient with the quality of care and service they deserve. My favorite part of my job is interacting with patients and building relationships for a lifetime, while at the same time transforming their smile. I love to see how the patients' confidence level increases when their new smile is revealed. I am committed to providing patients with the best of my abilities, and I am committed to continuing educating myself in this profession to deliver high-quality orthodontic care.
I am a persistent, positive, faithful woman who likes to succeed. I recently graduated from Florida International University with a Bachelor of Science in social work. My background as a social worker helps me tremendously in my everyday encounters with patients. Social workers attempt to maintain a dual focus on both assisting with and improving human well-being. I like to promote wellness in the individual. I attempt to address any external issues that arise and are likely to have an impact on the well-being of people or to create inequality, discrimination, and injustice in the community.

Grety
Orthodontist Assistant
I am originally from Cuba. As a child, I dreamed of working in the dental field. When I came to the USA, I made my dream come true and became a certified orthodontic assistant. My favorite part of my job is seeing the final results on each and every patient. I feel a great satisfaction when they get braces removed and their smile is revealed. I love to see their happy faces and how they are proud to show off their new smile. I feel a high level of respect and professionalism in the office among my team members. The harmony and happiness that characterizes the entire team is not easy to find, and I am very happy to be part of it.
I have a wonderful family,I am happily married to Rymerson Cachimaylle, and am a mother of a young child. In my free time, I enjoy spending time with my family playing outdoors and enjoying nature.

Lilia
Orthodontic Assistant
I have been working in the dental and orthodontic field for 22 years. My older son, who was in a dental program at Loyola University, got me interested in this field. I graduated from Triton College in Chicago in 1994 with a degree in removable dental prosthetics and have been working in the dental field since then. My favorite part of my job is seeing the masterpiece that we have created after months of treatment—that moment when the truth is revealed. This is the most rewarding part of my job. I get to be part of transforming patients' lives. I noticed how confident and happy our patients feel when their new beautiful smile is revealed. This is the most exciting and rewarding part of my work.
I have been married for more than 40 years to a wonderful man, and we have four awesome children: two boys and two girls. My oldest son has a doctorate in higher education, my youngest son is at Florida International University as a pre-med, my oldest girl has a master's in cardiology and my youngest girl has a doctorate in podiatry. My hobbies are cooking, CrossFit, and taking care of my two grandchildren.

Jessica
Orthodontic Assistant
I am the head assistant at Doral Center for Orthodontics, so I assist the doctor in all orthodontic procedures. One of my greatest satisfactions is to see the beautiful smiles that we have created. I am amazed to see the transformation of our patients. Most importantly, I feel happy to see how the transformation of our patients' appearance has a positive impact in their self-confidence. I enjoy my job because I spend time with a great group of people who I feel are part of my family. We share the same goals and we are all passionate about everything we do because we care about our patients' well-being. Our goal is to make our patients feel comfortable during their transformation process and happy to come to our office.
I am originally from Peru. I am a proud mom of a wonderful teenager who is my life. When I have free time, I love dancing to Latin music.